Pick-Up & Delivery- Residential
Sometimes, life becomes so hectic that everyday chores, like laundry, start to feel too overwhelming. Fortunately, at Laundry 360, we're here to take away some of that stress by handling your laundry needs for you. To make our services even more convenient, we offer residential pick-up and drop-off services, making it easy to get your laundry done. Don't worry about coming to our laundromat — we'll come to you! 
Learn more about our laundry pick-up and drop-off in Los Angeles, then schedule your service today.
Providing Convenience When You Need It Most
If you don't have time to make it to the laundromat or wash clothes in your own home, Laundry 360 is here to help. Whether you're busy with work, the kids, or other responsibilities, you can rely on us to pick up your laundry, wash and fold it, and drop it back off at your doorstep. Simply give us a call when you need our services, and we'll be on our way.
Our Professional Laundry Services
At Laundry 360, we offer a range of residential laundry services, including:
Wash and Fold

Dry Cleaning

Fluff and Fold
No matter what type of service you come to us for, we can handle pick-up and drop-off, so you'll have one less thing to worry about. We understand life gets busy, and we're here to help!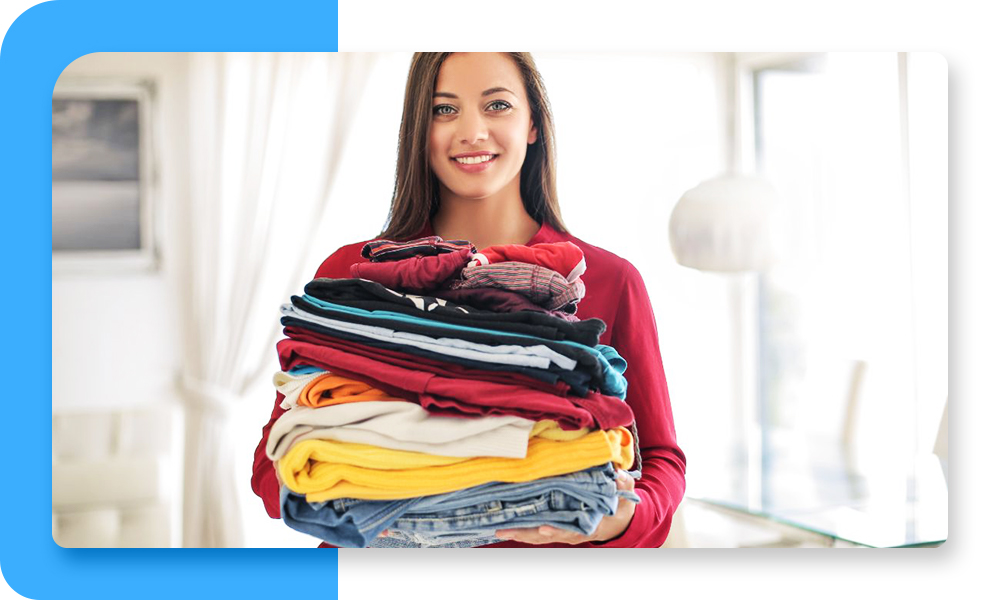 Why Trust Laundry 360 With Your Garments?
When you need a professional laundromat in Los Angeles, Laundry 360 can get the job done. We offer quality laundry services to our customers, ensuring every garment is treated with the care it deserves. Best of all, our convenient pick-up and drop-off services make it easier than ever to check laundry off your to-do list. 
Stop stressing over your laundry, and trust it with Laundry 360 instead. Call us today to schedule your laundry pick-up and drop-off!