Pickup & Delivery Services - Commercial
Don't let laundry day be your low point of the week.
Running your business should be your top priority, not worrying about whether the laundry gets the attention it needs. Leave that chore to your local commercial laundry service instead! Our talented staff here at Laundry 360 can pick up the soiled laundry and deliver the clean items back to you so you can concentrate solely on your business needs.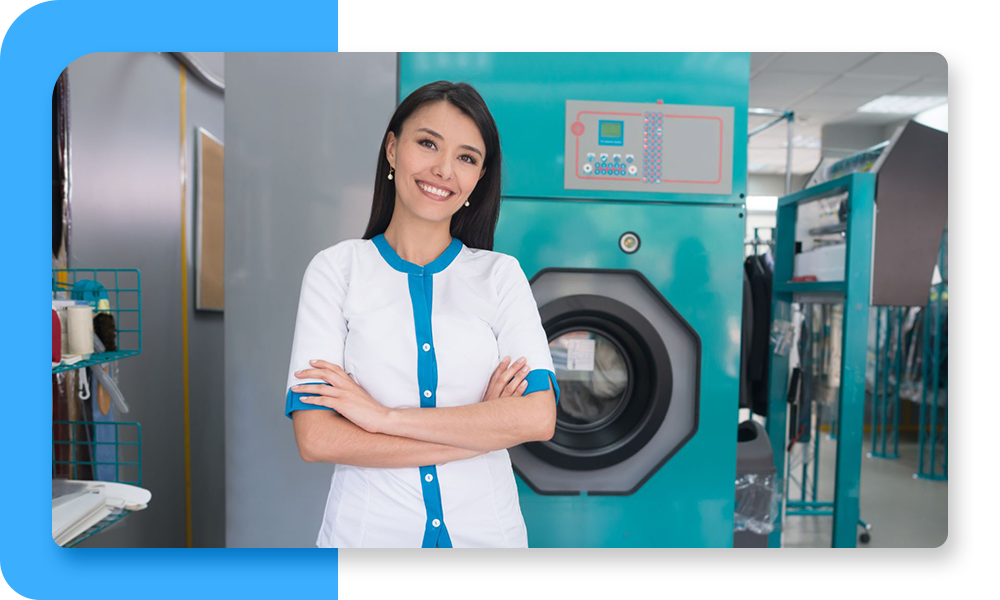 Flexible Scheduling
We understand that your business comes first, and we don't want to interrupt your workflow. This is why we offer flexible scheduling for our pickup and delivery services. You let us know the best times for you, and if you have to reschedule, we can certainly work that out! When you're ready to have your laundered items returned, you can expect to find them neatly folded and ready to go.
Personalized Service
While we use top-quality cleaning products in our commercial laundromat, we know some businesses have specialized cleaning requirements. Feel free to specify whether you want us to use a particular detergent or fabric softener. You can even give us instructions on water temperature. Our professional staff will be more than happy to accommodate your needs.
Why You Should Choose Our Commercial Laundromat
Our commercial laundry service has provided superior laundry solutions to businesses in the Los Angeles region since 2015. If your company needs a trusted commercial laundromat to wash towels, linens, or uniforms, we've got your back! We have high-end washing machines and dryers that can handle any size load.
As business owners, we understand how valuable company time is. We aim to provide you with quality service to ensure you don't have to worry about anything laundry-related. We can save you time by doing all the tasks: pickup, washing, drying, folding, and delivery back to your business!
If you're searching for a commercial laundry service near Carson, CA
Laundry 360 can take care of all your laundry needs. Contact us today!