Say hello to clean linens and fresh aprons. Custom laundry services to fit your Los Angeles needs.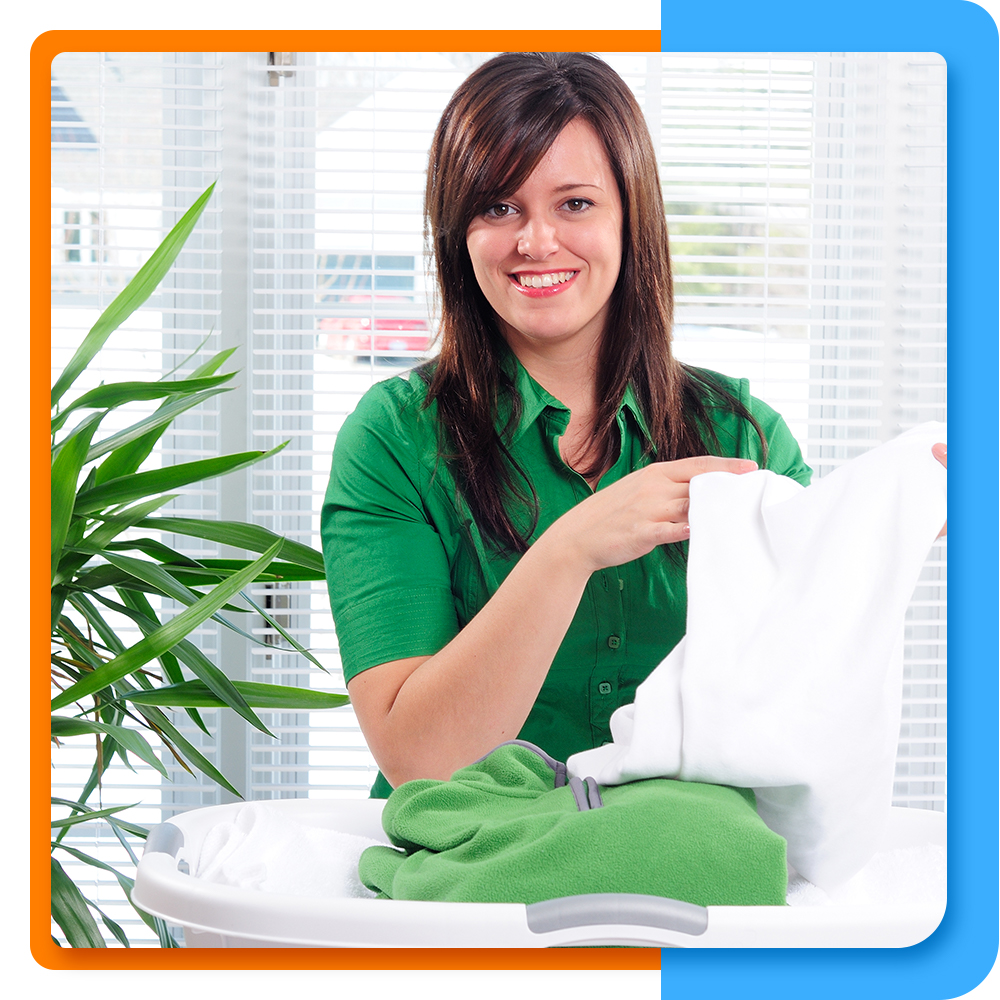 Busy stay-at-home mom? Work from home professional? If life has gotten too busy and you just can't find time to do your laundry, don't worry! Laundry 360 is here for you. We provide express residential laundry services for those in the Los Angles ares, so that you can do anything but worry about your laundry. 
Longevity and Cleanliness
Laundry 360 has been around since 2015. We know what works and how to get your garments clean. We prioritize sanitation and cleanliness procedures so that you're laundry is clean, fresh, and sanitized. Our highly trained staff is equipped to handle every type of garment you might wish to clean.
Express Residential Services
In a rush and just don't have time to do your laundry and just need that certain garment? No worries! With our Express residential laundry service, we come to you! This service is designed to give you the highest quality product while giving you the time you need to spend quality time with your family — or do anything other than laundry! Have peace of mind that you'll have your garment as quickly as possible!
Top-Rated Business
In our years of servicing the Los Angles area, we have established ourselves as having an outstanding reputation and a loyal customer base. Laundry 360 has done that through meticulous attention to detail, and having a wide variety of machines to utilize for every type of laundry needs to meet your unique demands.
Wash and Fold Services
Laundry 360 offers wash and fold residential services. You set the time and date, we swoop in to collect.We do the laundry., fold it, and get it back to you. Easy. No muss, no fuss.
There are choices when it comes to laundry services. We understand that. We know that with our experience and highly trained staff, we are able to get your dirty laundry done right the first time.
to take advantage of our many great services!