Our Residential and Commercial Laundry Services in Los Angeles, CA
At Laundry 360, our team pays attention to detail — we're unlike any laundromat that you have been to before. Choose us for expedited residential and commercial laundry services! 
Laundry takes time. We offer service options that will help give you a hand with your dirty clothes or sheets when your busy schedule doesn't leave much room for chores. We will help you free up time!
You can drop off your next load of laundry or call to have us pick it up. We'll take care of the rest. We always provide the highest-quality service for our customers. We believe in the value of maintaining good relationships with our supportive patrons. Contact us for more information about our laundromat services now!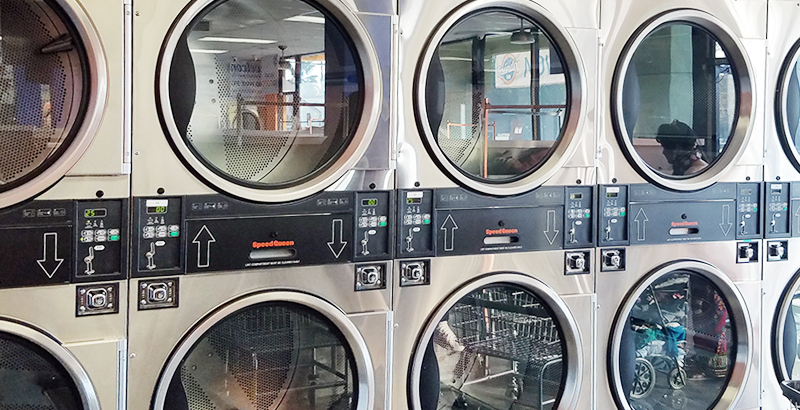 Established in 2015
In the summer of 2015, we announced that we were going to be launching our business under the name "Laundry 360." We knew that our local customers were in need of a clean, bright, and friendly environment that they can come to when it comes time to do their laundry. That's exactly what we decided to strive for — we built our laundromat around those high standards. At our facilities, you can operate the washers and dryers yourself or, if you are short on time, you can simply use any of our laundry services where we take care of your clothes, sheets, and other items for you.
For our customers who choose to come here and do their own laundry, we have aimed to establish a comfortable and fun setting. There are numerous laundromats in town to choose from, so we knew we needed to make ours special. We want it to be a place you can enjoy each and every time you visit one of our locations.
Why We Are Your Best Choice for Laundry
We have equipped our store with machines that can handle everything from a small load of 10 pounds up to a large load of 80 pounds. Since having your clothes dried quickly is important, our laundromats also feature 45-pound stack dryers.
For our services, we have earned an outstanding reputation and established a loyal customer base in the Los Angeles area.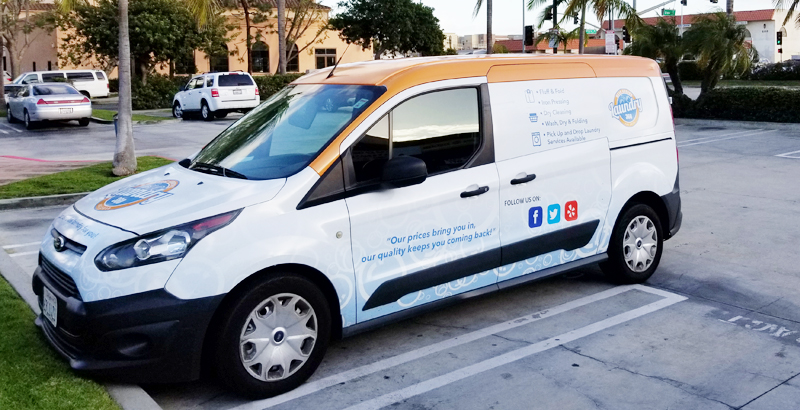 Excellent Fluff & Fold Service, Staff does a fantastic job removing the Dirt, Grease, and Oil from my Dirty Refinery Clothes. They give you your choice of Detergent, Fabric Softener, and even Oxy clean to get your clothes extra clean.
—Chris K., Hammond, IN
Used the Wash and Fold Service, My Laundry was clean, smelled good & was folded nicely. Great Customer Service!
—JH, Los Angeles, CA
Laundry Services
Laundry 360 is all about quality and convenience. Our laundry services in Los Angeles, CA, are designed to make your life a little easier at prices you can afford. If your laundry needs to be washed, visit one of our locations. You can do it yourself or ask us for our Wash & Fold service. Or, if you need your laundry picked-up and dropped-off, we offer delivery service as well.
Our machines are sized from small to XX-large, so we can accommodate any size load. We assist individual customers as well as local businesses that require laundry services. You can pay for a single visit or sign up for our monthly membership program.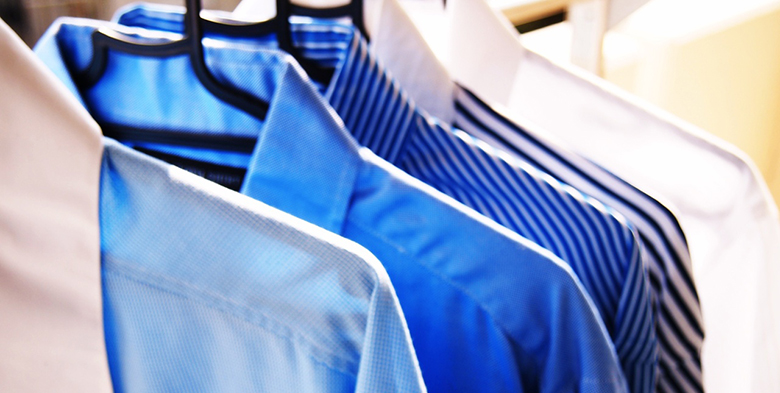 Superior Customer Experience
In addition to washing and folding, our facilities also offer dry cleaning services. As our customer, you can expect friendly service from helpful location attendants.
If you have any questions or need assistance, just ask. Our goal is to make sure you have an unbeatable customer experience.
With our laundry services, you'll always have fresh, clean clothes, towels, and blankets. We look forward to helping you on your next laundry day. Visit us today!
Our process
Check out a video of the process of our laundry services.